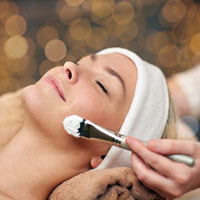 With Mother's Day right around the corner, now's a great time to treat yourself or a loved one to a refreshing chemical peel. Take advantage of our May Aesthetician Special and save 10% off of a peel of your choice. You can achieve brighter, smoother skin and also:
• Improve skin texture
• Unleash your inner beauty
• Achieve subtle skin resurfacing
• Help address fine wrinkles
* Relax and enjoy!
At Brinton Lake Dermatology, our professional aestheticians, Charlotte and Dina, offer chemical peels custom tailored to individual skin types and goals. Choose from light, medium or deeper peels. Call us at 484-785-7546 and schedule an appointment today!