To access the BLD Patient Portal, you will need to enter a user name and temporary passcode which will be assigned to you by our office. You will then be able to change your password to a permanent one.
Your patient portal enables you to enter your past medical history, preferred pharmacy and other important medical information. You may also view your clinical summary and lab reports once they are available for viewing. Insurance issues, urgent medical concerns and scheduling questions are still best handled by calling the office directly.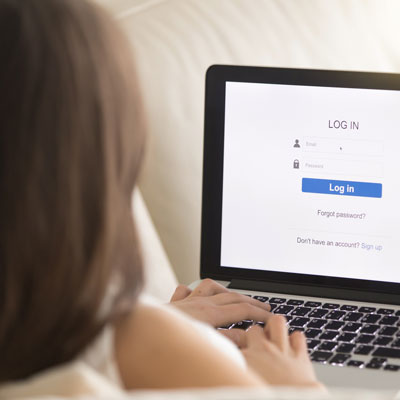 Patient Instructions
We look forward to serving you. For your convenience, we offer our required new patient registration forms here so you can fill them in before your first appointment.
Additionally, both new and current patients can find additional related forms here.
We often recommend a series of important steps to follow before and after surgical, non-surgical and cosmetic treatments. This is done to ensure we can keep you comfortable while here and confident when you leave our office.
Mohs Surgical Patients
Non-Mohs Surgical Patients
Cosmetic Procedures Patients
Payments
Insurance copayments should be paid at the time of service. Brinton Lake Dermatology participates with most major insurance carriers for medical treatments.
For your convenience please click the Pay Bill Online button. We also accept pre-approved CareCredit payments for cosmetic procedures over $300. Please do not hesitate to contact us with any payment questions.
Appointments/Cancellation Policy
Please be prompt. Your appointment is a reservation of the offices', staff's and doctor's time and resources. We provide a 15 minute window from the time of your appointment as a courtesy. If you arrive 15 minutes or more after your scheduled appointment time, you may be asked to reschedule your appointment.
If you know in advance that you are unable to make your appointment, please contact the office immediately. While we will occasionally call to confirm appointments when time permits, confirmation calls are not guaranteed. If you do not cancel your appointment at least 24 hours in advance, you will be charged $60 for office visits and between $100 – $150 for any 30 minute or more surgical or cosmetic appointment.
Payments and Insurance
We require payment in full on the date of service for co-pay and office charges defined under your insurance policy as your responsibility. An administrative fee will be added to your bill for any required payments not made on the date of service.
We realize that on occasion, temporary financial problems may affect timely payment of your account. If such problems arise, we encourage you to contact us promptly for assistance.
Your insurance is a contract between you and your insurance company. While we accept the reimbursement rates of many insurance companies, we are not a party to your contract and cannot determine which are treatments/services will be considered "medically necessary" and which may not.
Our relationship and treatment responsibility is with you. We will attempt to notify you whenever we know a test or service is not covered. There will, however, be times when we cannot determine this. Whether covered or not, you are ultimately responsible for payment of the services received.