Medical Dermatology at Brinton Lake
Brinton Lake Dermatology specializes in the diagnosis, treatment and prevention of all diseases of the skin, hair and nails. With advanced diagnostic and therapeutic options, patients with skin diseases — including acne, psoriasis, eczema, rosacea and skin cancers — receive up-to-date, evidence-based, quality care. Our board-certified dermatologists and dermatology physician assistants provide medical dermatology services Monday through Friday and even offer evening hours for your convenience. We have served dermatology patients in the Delaware and Chester County areas for 25 years.
We focus on providing state-of-the-art dermatologic care in a pleasant and caring environment. Our goal is to provide progressive and individualized treatments for a variety of dermatology problems. We maintain our certification in Dermatology with the American Academy of Dermatology and continue to update our medical knowledge through a variety of continuing education courses, workshops and seminars sponsored by local, national and international dermatology and medical societies.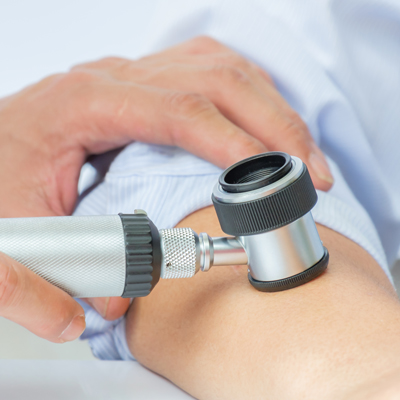 In many cases, a medical condition can leave your skin with unwelcome damage, such as scarring and discoloration. We offer a variety of cosmetic procedures that can aid in improving the appearance of your skin.